Used Fender Japan JM66-85 TOM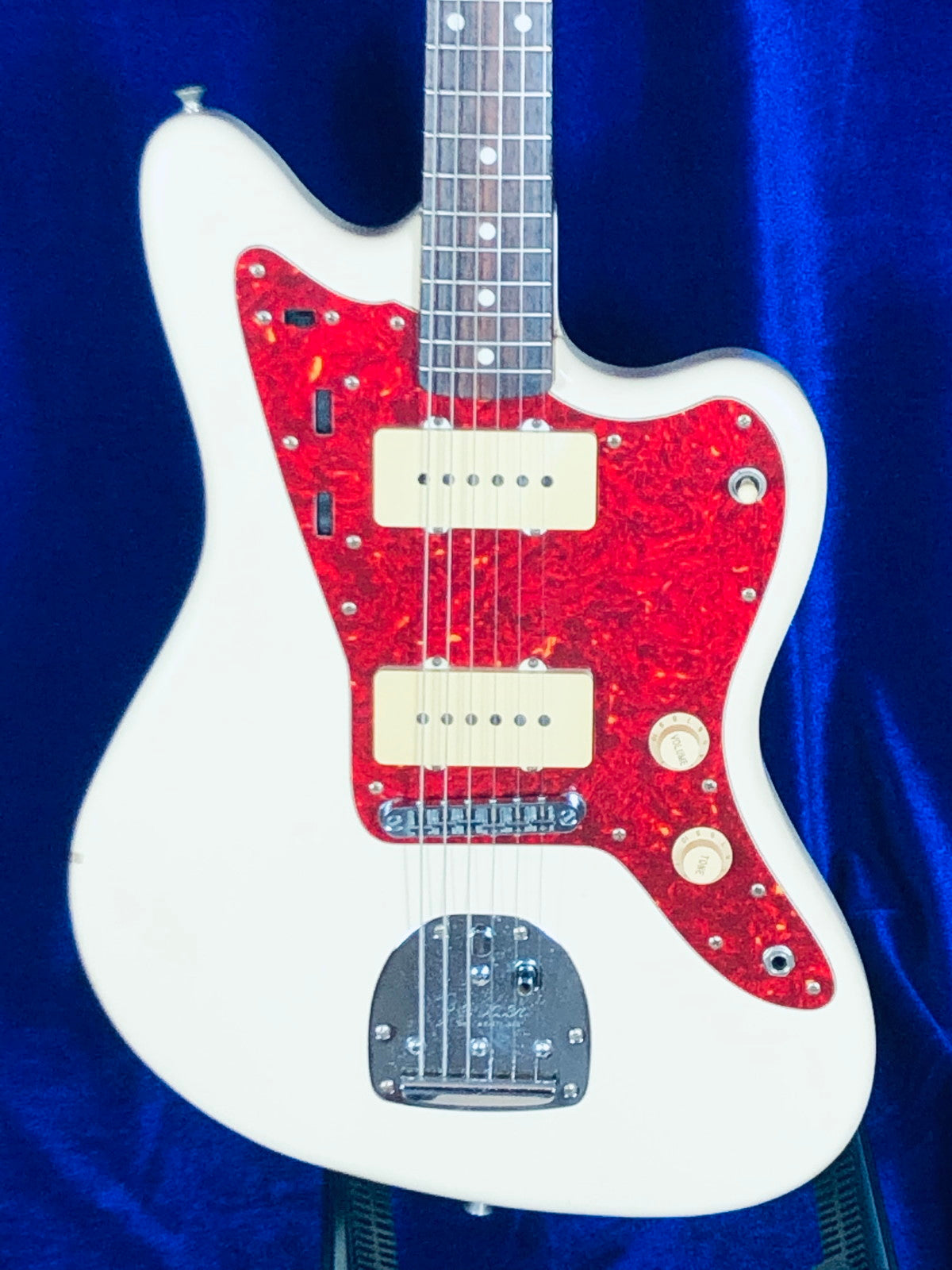 Condition:Particularly noticeable damage is sticker marks and buckle scratches on the body back, and paint peeling on the sides. .The weight is about 3.6 kg..The neck is in good condition with proper neck relief, and the truss rod can be adjusted left and right..The frets are slightly worn, but about 70% or more remain...Read more
---
american express

apple pay

google pay

jcb

master

paypal

shopify pay

visa
Description
Condition:
Particularly noticeable damage is sticker marks and buckle scratches on the body back, and paint peeling on the sides. .
The weight is about 3.6 kg..
The neck is in good condition with proper neck relief, and the truss rod can be adjusted left and right..
The frets are slightly worn, but about 70% or more remains, and they are in good condition without chattering or clogging..
The electrical system is also normal without any noise.
Please see all photos for the details and ask us freely about the condition.
Specifics:
A specially designed Jazzmaster with a tuned automatic (TOM) mounted on the bridge.: Year/1999 to 2002
neck/a high-quality maple with a slight flame (tiger eyes).: Externally made soft case