Used SCHECTER ST Model Van Nuys Era Neck Compo 1980s Ash Body w/Soft Case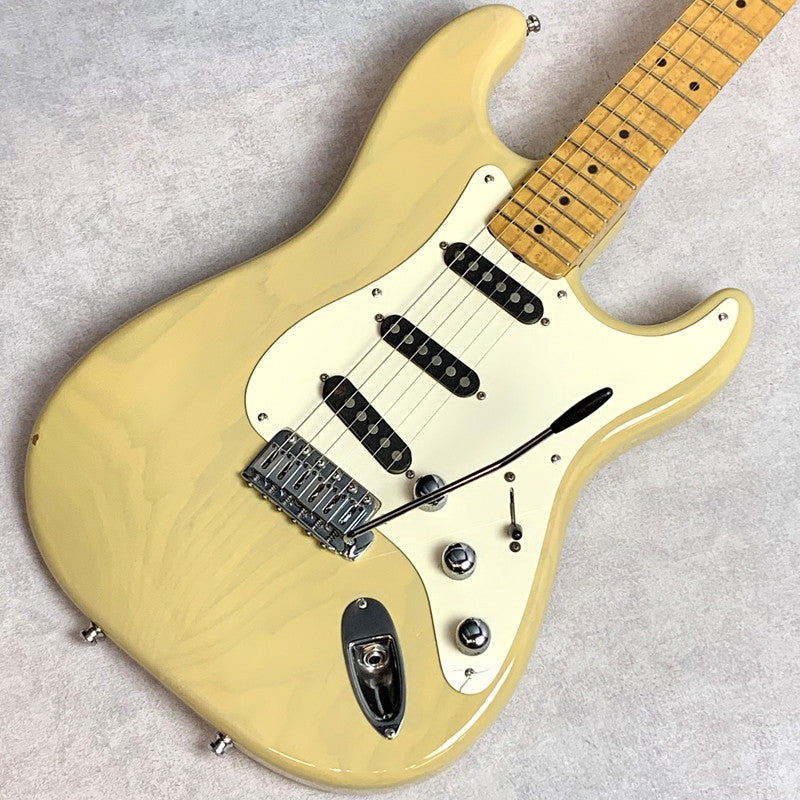 Condition:Scratches, scratches, dents, etc. can be seenPlayers condition adjusted without hindrance to performance.The tone control potentiometer was replaced by Vo Pot, a domestic product at the time.The arm bar has been replaced with a non-genuine product, the nut has been replaced, and there are traces of fixing the...Read more
---
american express

apple pay

google pay

jcb

master

paypal

shopify pay

visa
Description
Condition:
Scratches, scratches, dents, etc. can be seen
Players condition adjusted without hindrance to performance.
The tone control potentiometer was replaced by Vo Pot, a domestic product at the time.
The arm bar has been replaced with a non-genuine product, the nut has been replaced, and there are traces of fixing the strap.
Missing back panel.
Only scratches that stand out greatly and scratches that appear in the photo are taken
Please consider that there are small dents and scratches other than those in the photo.
Remaining frets: about 70-80%
Neck condition: almost straight
Truss rod: With margin
Please see all photos for the details and ask us freely about the condition.
Specifics:
A valuable replacement neck for the so-called Old Schecter Van Nuys era: (The product number is F709P /Figured Maple ST Type Maple 1P neck *With built-in hole correction)
Combined with an ash body that seems to be made in Japan (Moon/PGM?): Component guitars are very meaningful from a historical point of view.
The PU is equipped with the initial Schecter replacement PU Monster Tone F505/F505NRV/F506N: High-cut and low-cut tone controls.
Weight about 4.2kg with soft case: BODY Ash (Domestic Manufactured Moon/PGM?)
NECK Original Schecter Van Nuys Era F709P Figured Maple (Birdseye Maple) 1P: Finger Board Birdseye Maple
PICKUPS Schecter Monster Tone F505/F505NRV/F506N: