Used YAMAHA PACIFICA PAC612VII FM IDB Rosewood Fingerboard w/Soft Case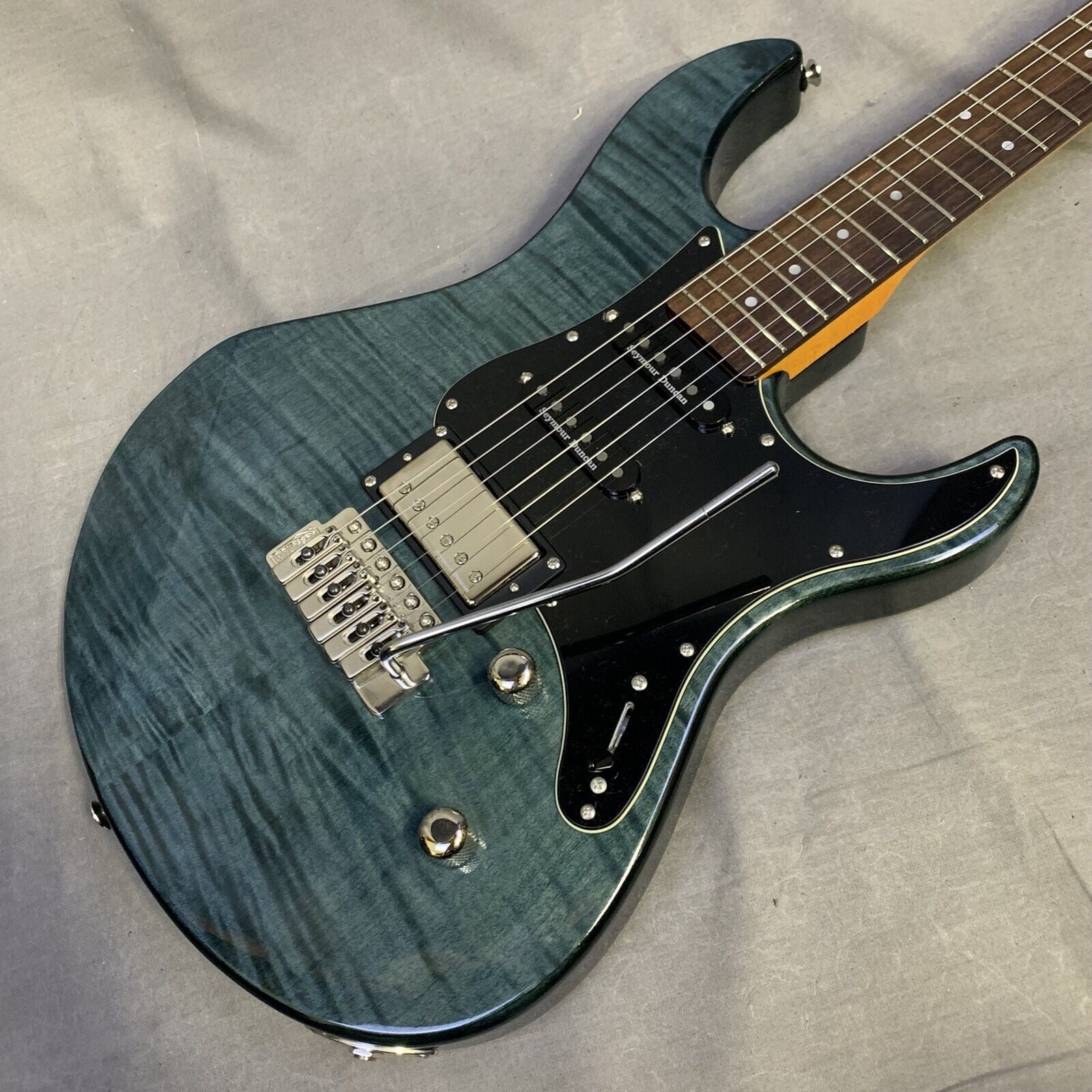 Condition:The neck condition is flat.There are fine scratches and parts dullness due to use.The string height is about 1.7mm for the 12F 6th string and about 1.5mm for the 1st string.The strings used are .010-.046 strings.The truss rod is in a state where there is room for both tightening and loosening directions.About...Read more
---
american express

apple pay

google pay

jcb

master

paypal

shopify pay

visa
Description
Condition:
The neck condition is flat.
There are fine scratches and parts dullness due to use.
The string height is about 1.7mm for the 12F 6th string and about 1.5mm for the 1st string.
The strings used are .010-.046 strings.
The truss rod is in a state where there is room for both tightening and loosening directions.
About 90% of the frets remain and there are no parts that are partially lowered.
There is no chattering, sound clogging, etc.
Please see all photos for the details and ask us freely about the condition.
Specifics:
Body Material Alder Body & Flame Maple Top: Neck material Maple
Neck shape C: Neck warp none
Fingerboard material Rosewood (22F): String pitch Treble-bass 1.5-1.7
Number of frets remaining 9: Inlay Dot
Nut (width) about 42mm: Peg Locking tuner made by Grover
Scale about 648mm: Bridge Wilkinson tremolo bridge VS-50
String gauge used .010-.046: Pickguard Black
Pickup Seymour Duncan SSL-1 & Covered Humbucking Custom5: Switch 5way toggle switch
Control 1vol 1tone: Rod margin I narrowed down a little when adjusting but there is room for both tightening and loosening.
Weight 3.50: Accessories Gig case tremolo arm